I Photograph Business Locations

Showcase your business on Google & your website
using proven tools that make real estate successful:


DRONE VIDEO / VIRTUAL TOURS / PROFESSIONAL STILL IMAGES
I am a FAA Part 107 fully licensed drone pilot
and provide $1,000,000 insurance coverage while on assignment.
As of October 2022, Google has credited me with over 43,000,000 views of my images
and I have reached level 8 as a Local Guide.

Welcome.
I have been interested in cameras & photography since my youth when I got to use a Kodak Polaroid camera with special film, which would develop the film at home without any special processing. (Remember those…)
As an adult, my camera was the perfect traveling companion allowing me to share my adventures so much better than I could with words alone. So far, I have traveled to 43 of the lower 48 states and have seen many fascinating places & things.
This has led me to learn how to create websites, to share my photography. Along the way, I have  learned to use many different software packages to develop my images to their full potential.
It has been a fascinating adventure & one that has not been completed yet.
I am a lifelong observer of the life around me and I love to learn.
A day without learning is a day without living.
I want to earn your business & exceed your expectations.
As you visit this website, I hope you will find the work to be superior & worthy of your consideration.
Use your imagination & think about what we can do together.
My philosophy in photography as a business is FIRST to listen and learn.
(Sadly, this is a skill that is not universally adopted by many fellow photographers)
Then my goal is to make you, your business or your listing look good.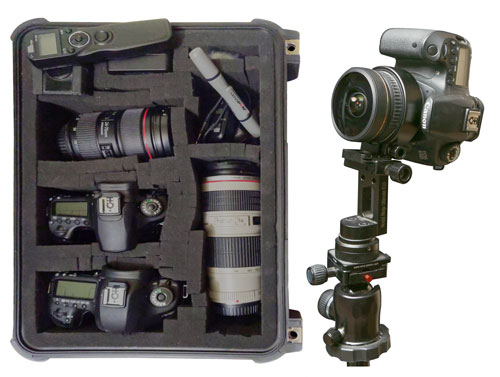 I have a high degree of proficiency in a number of different software packages
used to create images from still shots to panoramas to video production.
Photoshop
Capture One
Aurora HDR
Dx0 Pure RAW
Topaz Sharpen AI
Portrait Pro 21
PT GUI
Pano2VR
DaVinci Resolve
For the last 31 years, I have been taking pictures on a personal level & have been working part-time / full-time as a professional for the last 11 years.
I became certified by Google as a Trusted Independent Photographer or TIP in 2009. My role as a TIP is to extend Google Street-View inside retail establishments with panoramic virtual tours.